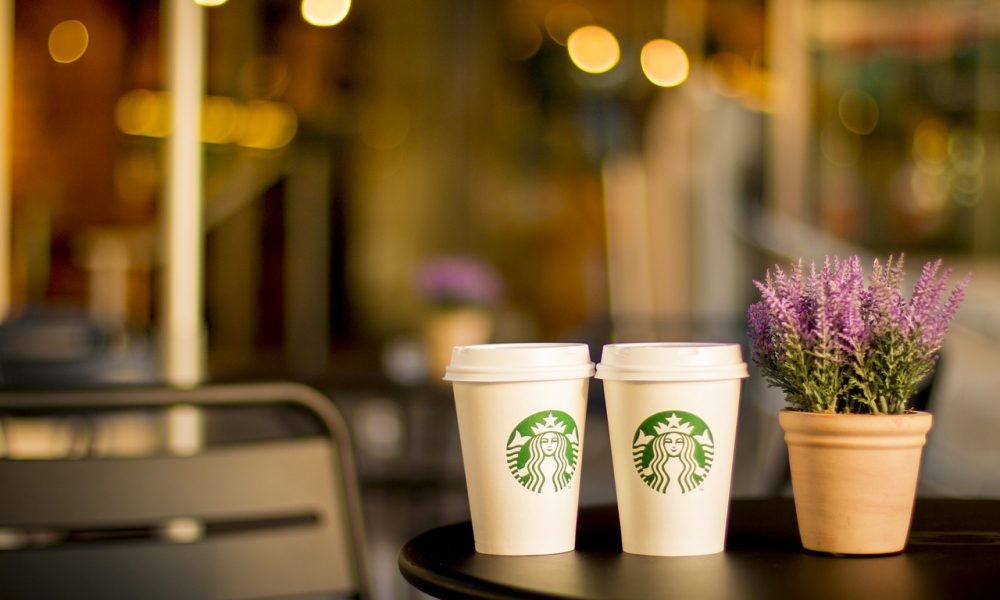 Starbucks likely uses hundreds of thousands of disposable cups every year considering its huge popularity with nearly all age groups. But while reusable cups are convenient for both the chain and its customers, these aren't exactly the best choice where environmental protection is concerned. Then again, the use of personal cups and mugs has been banned due to the Covid-19 threat. 
So, where does it leave Starbucks? Here's a look the developments that the coffeehouse chain is making on the cup front.
A Greener Cup Is Being Introduced
For the past decades, Starbucks has been on a waste reduction hunt, particularly in terms of a greener cup. Even for an ordinary customer, it's a challenge on many fronts. While plastic-lined paper cups are effective at keeping liquid from seeping out, as well as light and stackable, these aren't completely recyclable.
Why? Not all recycling facilities separate the plastic linings from the paper cups so the purpose of recycling can be defeated. In recycling facilities where there are no separation processes, these can damage the equipment.
Starbucks then has to find alternatives for a greener cup. For one thing, it participated in the NextGen Cup Challenge along with McDonald's. The challenge was ran by Closed Loop Partners, a recycling-focused investor group, wherein solutions were crowdsourced from numerous people and organizations. Among the proposed solutions is the bioliner being tested by Starbucks now.  
The chain started its trials for the new compostable and recyclable cup in several locations in San Francisco, New York, Vancouver and London. Starbucks hopes that customers will not notice the difference and it's a possibility because there are no significant differences between the old and new cups.
The design and size are still the same while the cup itself is still made from compostable paper. Inside, however, it's coated with a compostable liner instead of a plastic liner. It can then be composted or recycled in industrial composters, a piece of good news in a world where plastic is taking over the land and seas.
The limited number of locations where Starbucks is testing its new cup makes sense. There are only a handful of cities where suitable recycling facilities are found so there's a high possibility that the new cup will be treated properly.
But there's still the challenge of ensuring that the new cup will, indeed, be recycled properly. The recycling infrastructure vary widely between regions so it can be difficult to determine whether the cups are recycled or not.
Starbucks isn't limiting itself to the bioliner. It's also looking into reusable cups, such as the CupClub, a cup with an RFID chip to track it.
A Pause on the Personal Cups Policy

Starbucks also had a policy of providing customers who bring their own cups a small discount, which was designed to reduce the number of disposable cups used. But in light of the Covid-19 situation, it has also stopped accepting personal cups and mugs in filling the orders of customers.

This was the result of the news that a barista in a Seattle Starbucks tested positive for Covid-19. The threat became all too real, even surreal, for Americans who may have believed that the virus was limited to Asia. Today, the Seattle area has the highest Covid-19 cases in the United States and restaurants are adopting stricter hygiene measures to prevent transmission.

Starbucks, of course, isn't the only one affected. While Americans are being more cautious and taking precautions, the restaurant industry is faced with multiple challenges in the Covid-19 front. While employees in other industries can work from their homes, this isn't true for workers in the restaurant industry – meals have to be prepared, handled and served while money has to exchange hands, among others.

The chain isn't stopping with its North American stores, however, as it has also announced it will stop its policy in its stores across Europe, Africa and the Middle East. It's even stopped charging customers for its paper cups in Germany and the United Kingdom. While it seems like an overabundance of caution – and it is, according to the company – it's something that customers will welcome considering the situation.

After all, what's a 10-cent discount if you know that the Starbucks store you're buying your favorite drink from is doing all it can to protect you? At least, while you're in the store. So, leave your personal cup or mug in your office or home whenever you're going for a Starbucks run – it won't be accepted anyway.

Of course, your precautionary measures to avoid being infected by the Covid-19 virus shouldn't stop with these Starbucks-initiated measures. You should also listen to the health authorities, wash your hands regularly and use alcohol-based disinfectants, and disinfect your home and office, among others. You can never be too careful during these times.

<!-comments-button-->