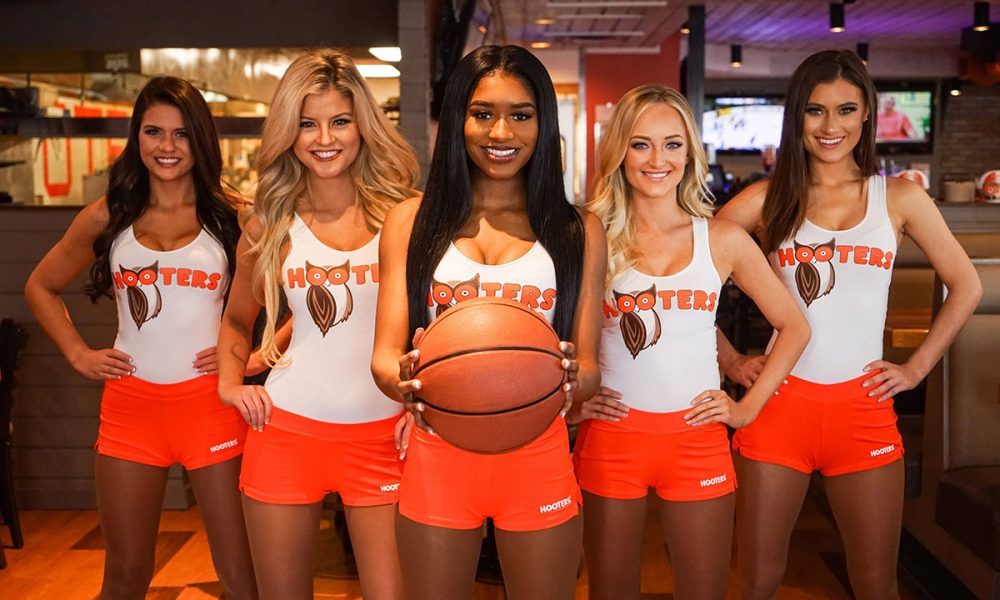 We're halfway through 2020, the beginning of the decade, and we're still excited about the new offerings from the restaurants we love, even from those we love to hate but still want to go to anyway. Here are a few of the new offerings that we want to share with you.
Applebee's $1 Vodka Rum Frostbite
Applebee's has its Neighborhood Drink of the Month and it's the Vodka Rum Frostbite for January 2020. The drink is intended to give tropical vibes, the perfect antidote to the cold weather we're having nowadays.  
The drink is served in a 10-ounce mug, a good-sized amount, if we say so ourselves. We can best describe it as a boozy tropical cocktail that will warm your insides in more ways than one, thanks to its ingenious combination of rum and vodka with creamy coconut, blue curacao and pineapple. We also think that it's an Instgrammable drink with its blue and white swirls, which reminds us of a winter wonderland; it's served on the rocks, too, so it's a great drink for toasting.
Don't worry too much about drinking it too much and putting yourself into an alcoholic stupor. It isn't that boozy but it still pays to drink reasonably, even when you can afford to drink 10 of it in one dinner session.
Hooters' Fake Meat Dish
What's Hooters doing with a fake menu dish? Well, we can't blame you if you also asked this question because Hooters is famous for its all-meat, real meat chicken wings and steaks! Hooters should have no business selling fake meat options. 
But Hooters is striving to be relevant to the times when tastes-like-meat-but-it-isn't-meat options are becoming more accessible in the restaurant industry, even in fast-food giants like McDonald's and Burger King where meat rules the menu. And thus was born Unreal Wings! 
Unlike the aforementioned fast-food giants, however, Hooters has partnered with Quorn, a company based in the United Kingdom and offers refrigerated and frozen meat-alternative products. McDonald's and Burger Kings uses Beyond Meat and Impossible Foods' plant-based sausage and burgers.
For now, the Unreal Wings are available in more than 300 Hooters restaurants in the United States. These look like chicken wings but aren't actual chicken wings, but these are also fried and served with the classic Hooter's dry rubs and sauces. These are also non-GMO and soy-free as well as vegan and produced through sustainable methods.
Think of it as having your chicken wings and eating them, too. But how do they taste? We have to say that they taste like real chicken wings so you won't really know the difference if they are served without your knowledge that they are Unreal Wings.
But if you're into the real McCoy, then you may think that there's nothing like the real thing and we have to agree. There's something so satisfying about eating real chicken wings – juicy, succulent and tender with just the right spiciness to them.
Then again, each to his own and we respect the preference of vegans and vegetarians who prefer to skip the meat dishes. That's the beauty of living in a free country – everybody has the right to choose based on his lifestyle preferences.
TGI Fridays Revamping Its Bars

Known as the original singles bar, TGI Fridays has a colorful history of ownership, from being a privately-held company to becoming a publicly-traded corporation and back again. But in 2020, it's preparing to become a publicly-traded company once again, a change of ownership that also brings with it changes in its bar business. 

These changes are in response to the dip in its bar business according to the chain's higher-ups. About 30% of TGI Fridays' sales are generated by its bars but the sales are decreasing – from January to November 2019, for instance, TGI Fridays' sales shrank by 6.7% for company-owned locations and 8.1% for franchised locations in the United States.

The main reason: Many customers are skipping the visits to TGI Fridays in favor of food delivery and dining at fast casual restaurants with more convenient options and affordable items.

There are also certain policies at TGI Fridays that have driven away, so to speak, customers and encouraged them to seek other restaurants. For instance, TGI Fridays has a company policy of not allowing customers to be served a beer and a shot simultaneously, and it has hurt the business since it's a popular combo among customers during happy hour. Besides, it limits the customers' options to enjoy drinks at the bar.

Other planned changes include improvements on the music and lighting to reflect the TGI Fridays' image as well as seating arrangements that encourage more socialization. TGI Fridays, after all, was originally about single people socializing with each other and even finding dates so it makes sense that the chain returns to its roots.

<!-comments-button-->