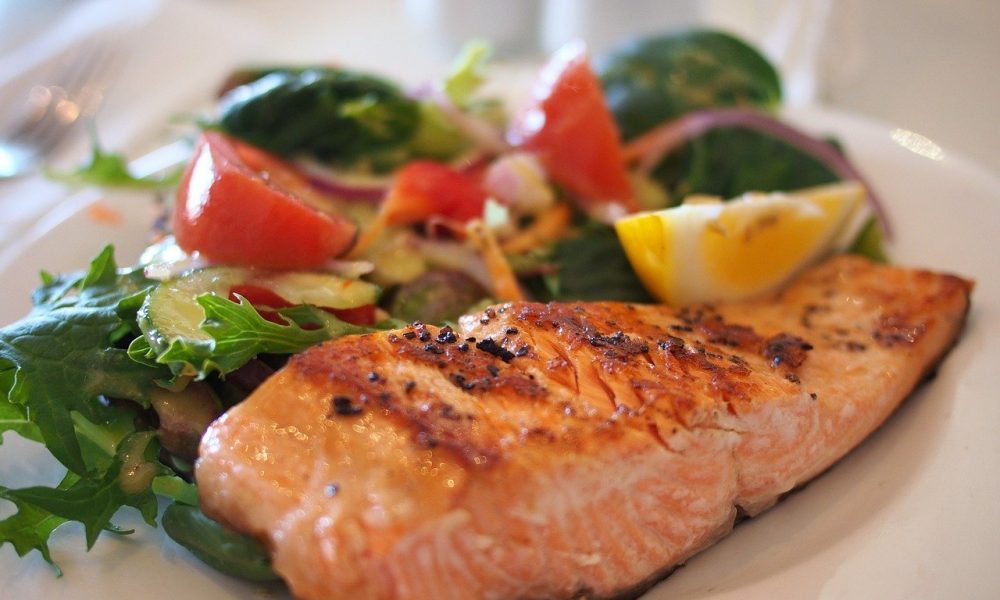 The Lenten season has started and for many Christians, it's a time for certain diet restrictions. No, we're not talking about restricting calories but avoiding certain food types, particularly meat like beef, pork and lamb. Yes, we're talking about eating more fish dishes, especially on Fridays.
But fish isn't such an easy food to prepare because it's delicate – too little cooking and you end up with bad sushi; too much cooking and you get a mushy dish that not even the cat will touch. Fortunately, there are several fast-food restaurants that offer fish-based dishes for Christians who want to follow the Lenten tradition.
Fast Food Restaurants Where Fish Is Served 
Chick-fil-A is the first chain that comes to mind when it comes to Christian traditions like fish on Lent. After all, it prides itself on being a chain with Christian values and its practices reflect it. 
While Chick-fil-A primarily offers fried chicken and chicken sandwiches, it offers cod-based items only during the Lenten season. This is unlike many large fast-food chains, such as Burger King, Wendy's and McDonald's, which offers fish dishes the entire year. While this is surprising considering Chick-fil-A's image, its fish sandwich and fish tenders are worth the wait.
In 2020, the Lenten season began on February 26 (Ash Wednesday) and will last until April 12 (Easter Sunday). During this time, many Christians will abstain from eating meat and other meat-based dishes, such as broth. Chick-fil-A, however, will not serve its cod-based dishes by April 11.
Chick-fil-A's fish sandwich comes in two versions. The regular version has two lightly-battered fried cod fillets placed in a warm, buttered bun, as well as lettuce, cheese and lemony tartar sauce. The deluxe version has tomato, lettuce and American cheese.
The chain also offers boxes of fish nuggets or fish tenders, which are served with waffle fries, its bestselling side. Keep in mind that the each box of tenders has 190 calories while the basic sandwich has 370 calories.
Other chains offering fish dishes are:
Wendy's cod fish sandwich, a treat with its wild-caught cod breaded in panko, deep friend and then served with dill pickles, lettuce and fill tartar sauce. 
Burger King's Big Fish sandwich is made with Alaskan pollock with toppings of lettuce, sauce and pickles.
McDonald's has its year-round offering, the Filet-O-Fish sandwich. 
If Chick-fil-A stops offering its delicious fish sandwiches and tenders, then you know where to go to satisfy your cravings!
Fasting as Part of a Christian Tradition

Emphasis must be made that fasting during Lent isn't done in the traditional sense of the word (complete abstinence from food and water, except for water). Instead, a religious fast means abstinence from certain types of food and from certain meals, such as meat, but certain food are allowed like fish.

Eating fish as part of a Lenten fast has a colorful history. The practice apparently dates back to the Roman period when the early Christians were encouraged to eat like the poor, which means just fish and vegetables. Since meat was considered as food that only the upper class can afford, it made sense to eat fish and vegetables.

Plus, the Lenten diet was also in commemoration of the sacrifices of Jesus Christ. The early Christians then abstained from eating the flesh of both birds and beasts. The tradition was carried to modern times wherein devout Christians abstained from eating meats on Ash Wednesday and all Fridays during the Lenten season.

Nowadays, fish and seafood are often more expensive than certain types of meat including chicken and pork. But in biblical times, these were considered as the staple of the average family's diet because these were easily available. In some areas, men just have to fish in the lake or sea, cast their nets and get fish – and it's actually mentioned in the Bible!

Jesus Christ, for example, encouraged his disciples to be fishers of men, an exhortation considering that many of his early followers were fishermen. In a way, the abstinence from fish is a sign of respect for Jesus' exhortation.

The more fish, less meat diet during the Lenten season also has a biblical basis. The flesh of fish is different from the flesh of both man and beast including birds.

But even if you don't believe in this Lenten practice, you should still enjoy the fish sandwiches and fish nuggets at Chick-fil-A, McDonald's and Wendy's! Fish is rich in omega-3 and omega-6 essential fatty acids that have been proven to decrease the risk of chronic degenerative diseases. Aside from soy, fish is also an excellent source of protein, the building blocks of muscles and, according to many health experts, it's the healthier alternative to meats.

Besides, you don't have to spend an hour or two preparing the fish, from removing its guts and filleting it to deep frying it! You just have to order your fish sandwich and fish nuggets and voila! Your hunger is no more in just 10 minutes or so, no mess, too.

<!-comments-button-->