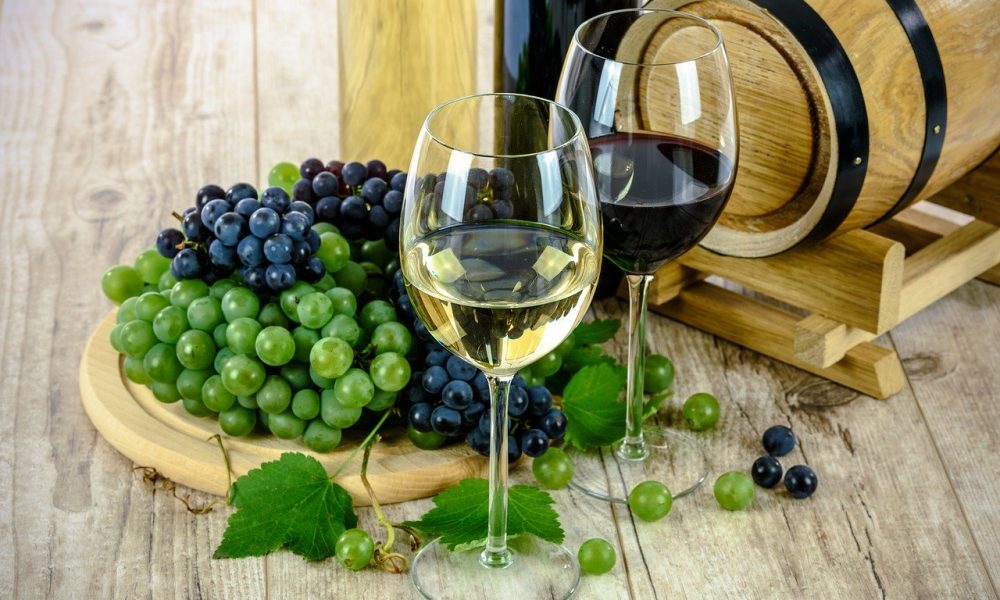 The likes of Ruth's Chris Streakhouse, a fine dining steakhouse restaurant, offers a comprehensive wine list for its guests. While it has its merits, such as the fact that guests can choose from wines that pair well with their dishes, it can also lead to confusion. There are several decisions to be made, from choosing the wine to returning it, thus the confusion for beginners. 
Let's take a closer look at a few of these decisions and the things that will affect your final choice.
Should You or Should You Not Tell the Sommelier Your Budget?
Not everybody can afford the best champagne. You will likely have a budget for the entire meal and for the wine itself even when you've planned and saved for it for months. You will then have to make a decision: Should you or should you not tell the sommelier or wine steward your wine budget?
Well, you should and you shouldn't. Does it sound confusing? Yes, you can tell the sommelier your price range but you have to do so in an acceptable manner and here's a few tips to achieve it.
Ask the sommelier or wine steward for recommendations of a wine that pairs well with your order. Choose one that is as close as possible to your budget, and there's usually one or two since many fine dining restaurants acknowledge that not all of their guests can afford to eat like a king. 
Point to a wine within your price range in case the sommelier recommends wines that are well beyond your budget. Then, ask if it will pair well with your ordered food, a hint to the sommelier that you're working within a budget. Don't worry as a professional sommelier will not look down his nose, literally and figuratively, because of your choice – they want their guests to feel comfortable and enjoy the experience without paying an arm and a leg, unnecessarily, for it.  
You should ideally avoid ordering the cheapest wine, not even the second cheapest bottle, because then it will be in bad taste in many ways. Did you know that it's a common practice in the restaurant industry to add on the highest mark-up on the cheapest wine bought and then selling it as the second cheapest wine to guests? In short, you will be short-changed and it isn't a good feeling.
In most cases, we suggest buying the house wine because it's likely to be a good wine but within a reasonable range.
Should You or Shouldn't You Return the Wine?

Guests at fine dining restaurants may be paying for their meals but it doesn't give them the license to be rude toward the staff, far from it. But being polite doesn't mean not returning the wine when it's off, in one valid way or another.

Keep in mind that the wine presentation, which typically includes corking the wine and offering a few sips to the host, is there for a reason. You aren't actually being given a chance to decide whether to keep the bottle or return it. You're instead being given the opportunity to enjoy the wine and anticipate its combination with your food.

Otherwise, you're just being an impolite guest. If you chose a wine that doesn't pair well with the food, then your best course of action here is to order another bottle of wine but put the other bottle on your bill. You may be allowed to take home the other bottle for your enjoyment at home later.

But there are instances when you can return the wine and ask for a replacement! These include when the wine looks, smells and/or tastes off, such as when it's too sour like vinegar. You won't hesitate about returning a soup with a fly in it or a dessert with hair in it, so you shouldn't hesitate about returning a bad bottle of wine either.

Note: In case a wine has a slightly off smell, it may be due to the presence of sulphites in it. You may wait for a minute or two for the off smell to dissipate. You may also ask the wine steward or sommelier about it since they are more knowledgeable about the wines in their restaurant.

You may also ask to try a wine before making a decision to buy it, especially if the wine is offered by the glass. You may even be offered a small sip – or a sample – from an already open bottle of your initial wine choice.

When you're past these decisions, your next considerations are your wine etiquette and there are quite a few to think of. You should neither stick your finger into a glass of wine nor stick your pinkie in the air when drinking it; the latter is a sign of pretentiousness or parody, either of which are unacceptable in fine dining.

<!-comments-button-->