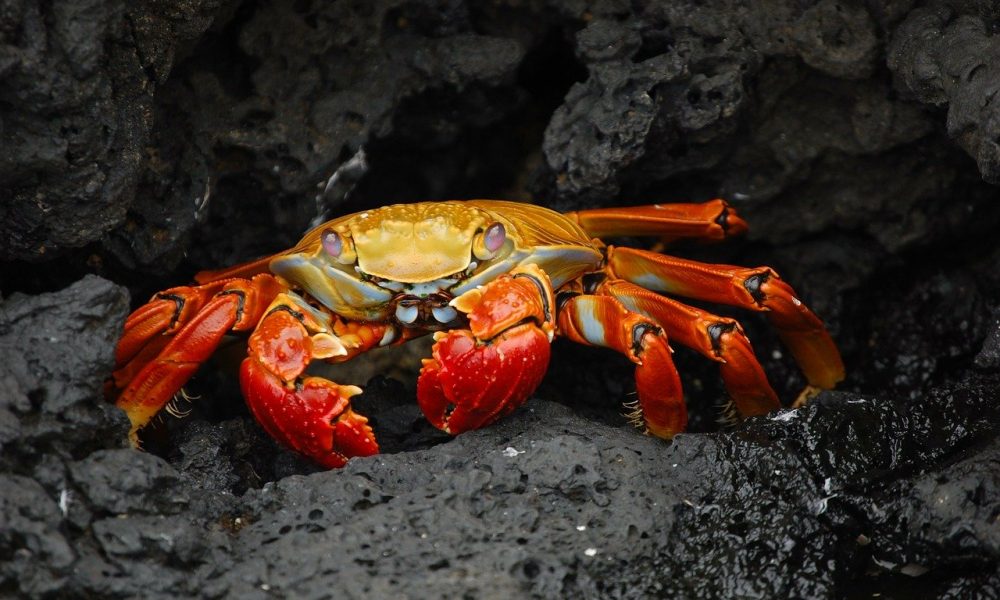 Red Lobster is among the most popular restaurants in the United States for good reasons, primarily for its delicious seafood and shellfish dishes. Life becomes better when you're enjoying your fair share of clams, lobster and shrimp because the sea's bounty makes for life's beauty! 
But what if you have such an intense fear of shellfish that you can't even think of Red Lobster without getting chills or becoming anxious? Well, you may have ostraconophobia, the intense fear of shellfish!! If it's any consolation, it's a fairly common phobia although the causes are wide-ranging, from religious restrictions to childhood fears, and its effects just as so.
What Causes It?
While there's no one-size-fits-all description of ostraconophobia, it can be categorized into a few types or themes. The fear itself can be relatively mild in that it doesn't have a significant effect on life but it can also be so severe that it's life-limiting, even debilitating. In case of the latter, the affected person experiences physical symptoms that prevents him or her from enjoying a full life.
The fear itself can stem from these things and some affected people can experience two of these things.
The fear of food poisoning is a real threat although it must also be said that it's a relatively rare occurrence. Nonetheless, its rare occurrence doesn't mean that people with ostraconophobia are to be ridiculed for their fear. 
According to the National Institutes of Health (NIH), shellfish poisoning comes in three forms, namely: amnestic, neurotoxic and paralytic. Yes, the prognosis for recovery for all three types is good overall but these can also cause severe illness, such as vomiting. No, the toxins in the shellfish cannot be removed through heating (i.e., cooking) because these are heat-stable.
The most commonly affected shellfish are clams, oysters and mussels as well as scallops although less frequently. These are generally safe to eat except when authorities declare them otherwise, such as during and after the declaration of a red tide. Furthermore, these shellfish aren't highly recommended during the months of May to August because their toxins are more active.
Ostraconophobia can result from shellfish poisoning, especially if it was a severe episode. You may not want to eat shellfish of any kind again even when you previously enjoyed it. You may also develop ostraconophobia because a family member or a friend experienced shellfish poisoning and you don't want it to happen to you.
The fear of religious repercussions can also contribute to the development of ostraconophobia. Certain religions prohibit the consumption of shellfish for one reason or another, such as Judaism and Islam's restriction on the consumption of shellfish in any form. Well, of course, such aversion among people who practice these religions isn't considered as a phobia or a disorder per se.  
But what happens if an affected person doesn't believe in said religion anymore? In this case, the fear may be considered a phobia that can be life-limiting. You may have to consult a psychologist or a psychiatrist if you want to overcome your fear.
The fear of getting shellfish allergies is real, too, since allergies can be life-threatening.  There's also the fact that a shellfish allergy developed in adulthood will remain throughout the affected person's life, a condition that demands constant vigilance for life-preserving purposes.  
Many people with ostraconophobia may also have issues with the taste and/or texture of shellfish and, thus, avoid it. The actual feeling may not actually be one of fear but of intense repulsion toward the slimy taste or soft texture of the shellfish.
What Can Be Done?

There's good news with ostraconophobia, fortunately. For one thing, it can have little to no effect on your quality of life. You can, after all, enjoy a healthy diet with a wide range of nutritious foods without eating a single bite of shellfish. You can even eat at seafood-centric restaurants like Red Lobster without actually eating shellfish – it's a matter of asking the staff for recommendations.

For another thing, it can be overcome with progressive exposure. Basically, you will expose yourself to shellfish slowly but steadily; you can become a regular customer at Red Lobster, if you want, so you can see other people actually enjoying shellfish. You should give yourself plenty of time to become accustomed to shellfish instead of pushing yourself too fast or avoiding shellfish no matter the occasion.

If your symptoms are severe or you want to overcome your fear of shellfish for a good reason, you may want to seek professional guidance from a psychologist. You will likely benefit from cognitive behavioral therapy within just a few sessions and it will be worth your time.

But it must also be emphasized that your fear may stem from an actual medical condition, particularly a shellfish allergy. In this case, your fears are valid and you must take the necessary precautions to avoid an allergic episode. You may also consider always having an Epi-pen just in case you accidentally eat a dish with shellfish in it.

<!-comments-button-->