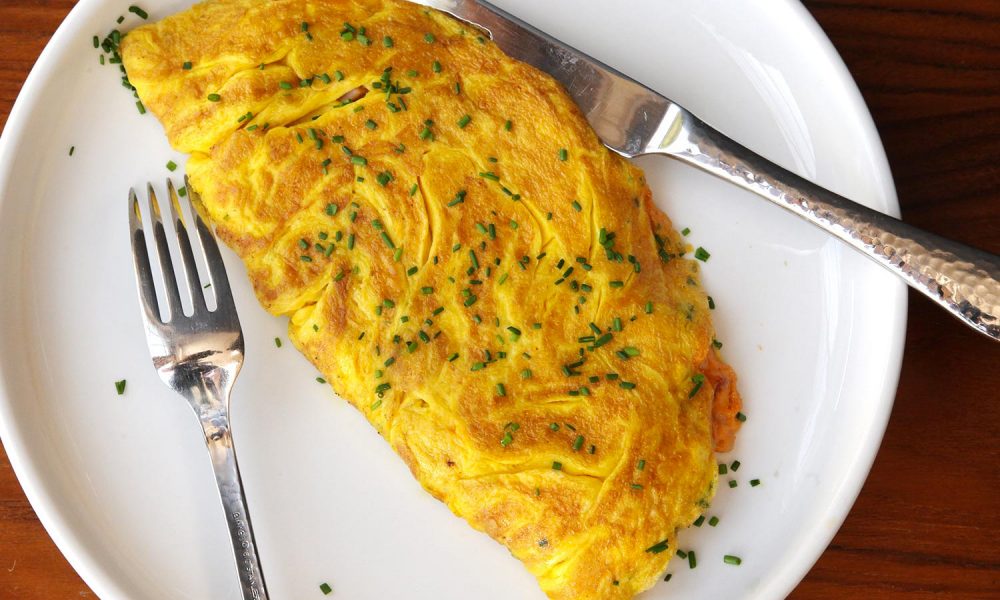 Breakfast is the most important meal of the day. Get it right, and the rest of your day will flow nicely. Get it wrong, and you'll end up with a bad mood and a grumbling stomach.
Restaurants all over have acknowledged the importance of breakfast, and we can see this when we look at their menu offerings. More and more, we're seeing a breakfast section, where you can pick from a wide variety of breakfast fare.
If you want to start your day like a champion, here are 7 of the best breakfast meals you can go to:
Famous Toaster is a chain of breakfast-centric restaurants, so you know they take breakfast seriously. And when it comes to breakfast, the French Toast is one of the most famous staples.
Famous Toastery offers a fresh take on the French Toast by stuffing it, making it even more delectable. Their Stuffed French Toast comes with raspberry, blueberry, peanut butter & banana or strawberry & cream cheese.
The world-famous Apple Pancake from the Original Pancake House is not famous for nothing. It takes pancakes to a whole new level because what you basically get are oven baked Granny Smith apples with pure Sinkiang cinnamon glaze. The dish is so special, it may take up to 30 minutes to create. But it's definitely worth the wait.
Now a basic order of the Apple Pancake will already take you to breakfast heaven, but if you want to elevate your experience you can order the one with the ice cream. Talk about a hearty breakfast!
Breakfast Sampler, IHOP
IHOP is best known for its buttermilk pancakes, but who says you have to limit yourself to just that? If you want a full breakfast that's truly fit for a king, you can try out their Breakfast Sampler. This gives you two fluffy buttermilk pancakes, hash browns, and two of everything else: eggs, hickory-smoked bacon strips, pork sausage links, and ham.
You can finish it all if you're feeling like a king, but you can also easily share this and make it a breakfast for two. Either way, this is something you'd want to start your day with.
Moons Over My Hammy, Denny's
America's favorite diner has A LOT of breakfast offerings, and you can go there each morning and order something new each time. But if we had to pick a breakfast favorite for a first-time visitor to try, go with Moons Over My Hammy.
The name will definitely pop out from the menu and catch your attention if it hasn't already, but this is definitely more than its funky name. It's Denny's take on the classic ham and scrambled egg sandwich, made with grilled sourdough and Swiss and American cheeses. It's served with Denny's signature hash browns as well. It's a wildly popular dish, so you'll surely go over the moon.
Country Music Star Omelette, Village Inn
If it's a place that serves breakfast all day, chances are they take breakfast pretty seriously. Now you can always go for the Ultimate Breakfast and get the usual two eggs, two hickory-smoked bacon strips, two sausages, two pancakes, and hash browns, but perhaps you want something fresh and new – so try the Country Music Star Omelette.

This is omelette like you've never tasted it before, considering that it's wonderfully stuffed with country sausage, diced ham and onions, and then topped with Monterey Jack and Cheddar cheeses, country sausage gravy, and chopped hickory-smoked bacon.

Cracker Barrel is another place where you can get breakfast all day, and if you want to go for a traditional breakfast favorite then you should try the Old Timer's Breakfast.

You'll basically make yourself feel right at home with two Grade A farm-fresh eggs that are cooked to any style you want, Grits, your choice of either golden Fried Apples or Hashbrown Casserole, then your pick from either sausage or thick-sliced bacon. This is served with their signature Sawmill Gravy, Buttermilk Biscuits that are made from scratch, preserves, and of course, real butter.

A peek at the Jimmy's egg menu will show you so many delicious breakfast options to choose from, so it's hard to pick just one. This egg-cellent restaurant specializes in their eggs, but you can place eggs in so many breakfast dishes, you will hardly go hungry for anything else.

For a change though, you can try the Queso Blanco Burrito, which combines Tex-Mex flavors with traditional breakfast fare. As one of their breakfast specialties, this special burrito gives you three eggs scrambled with sausage crumbles, onions, tomatoes, potatoes, green onions and green chilies, and then topped with white queso, tomatoes, and green onions. You'll never look at burritos the same way again.

<!-comments-button-->