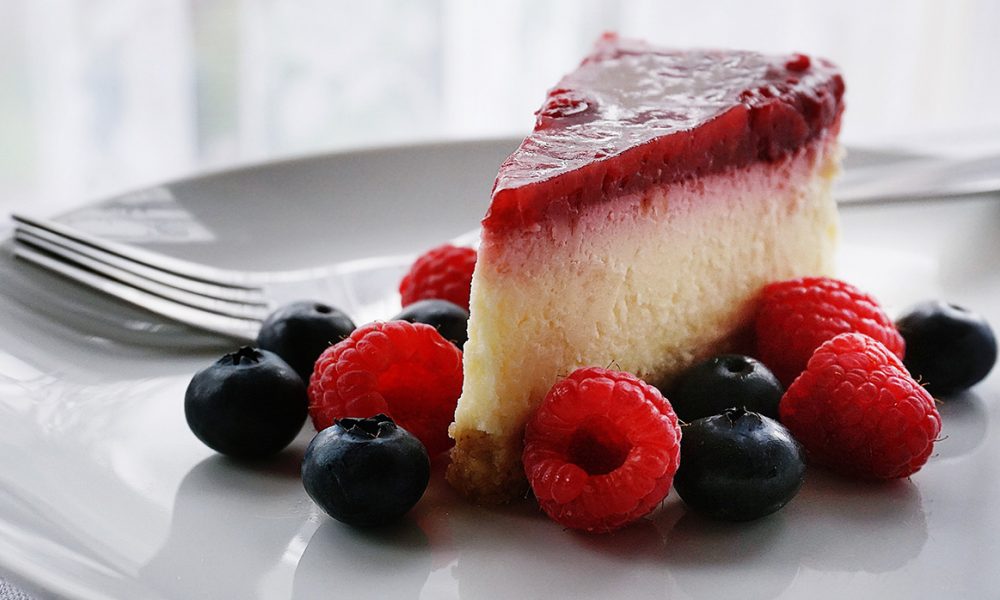 The Cheesecake Factory is perhaps the most prolific producer of cheesecakes in the world! Just take one look at its menu of cheesecakes and your first thought will likely be: "Oh my God! There are so many, more than I can shake a stick at." This is good, too, because one can never have too much cheesecake in a lifetime.
But what makes a cheesecake a cheesecake? Where did it come from? Is it even a form of cake? Here, we will try to answer these questions but always remember that a cheesecake, like life itself, is what you make of it.
The Greeks Invented It, Possibly
In the modern sense, a cheesecake isn't a cake per se, if you're interested in the answer. While a cheesecake has a crust – a crushed graham mixed with butter crust, to be exact – its primary ingredient isn't flour but cream cheese.
According to historians, the ancient Greeks may have invented the cheesecake although it's so different from the modern version. Athenaeus, an ancient Greek writer, wrote the first recorded cheesecake recipe: Take cheese, pound it until it has a smooth texture and pasty consistency, and place it into a brazen sieve to make it even creamier. Add spring wheat flour and honey, stir until well-blended, and heat until cooked. Cool it down and serve.
Apparently, it's a cheesecake meant to fortify the minds and bodies of the athletes during the first Olympic Games in 776 B.C. But if it were served today, it will not be considered cheesecake because it will have the consistency of a British boiled pudding.
And then in 1390, King Richard II commissioned a cookbook, one of the first of its kind in the English language, known as Forme of Cury. In it, a recipe known as sambocade approximates the modern version of cheesecake. Basically, it calls for mixing sugar, egg whites, and wrung-out cheese curds (i.e., similar to ricotta), as well as dried elderflowers and rosewater to make the cheesecake filling. It is then poured into a pie crust and baked.
The New Yorkers Made It Famous

Despite these early examples of the cheesecake, it is the New Yorkers who made its modern version famous. Indeed, it's widely considered as the dessert king of New York and many will say that no other cheesecake can compare to the New York cheesecake. We tend to agree with the assertion because, in many ways, there's nothing like the original but it's still a matter of personal opinion.

Why New York, you may ask? In 1872, William Lawrence invented cream cheese. William, a New York dairy farmer, purchased a factory that was previously used in the manufacture of Neufchâtel. He decided to make Neufchâtel, a soft cheese with a slightly sharp flavor just a bit milder and creamier than normal so he added heavy cream and ate it fresh (i.e., no aging).

He marketed it as Neufchâtel and Cream Cheese due to the combined ingredients. Eventually, it became inconvenient to continue saying and spelling "Neufchâtel" so it was dropped and the product was simply called cream cheese.

And thus was born an oddball cheese! Cream cheese isn't matured at all so it isn't like other soft cheeses (e.g., brie). But due to its high milk fat content, it isn't like ricotta either. From such unique qualities also came the rich texture and creamy flavors of the modern cheesecake.

For the classic New York cheesecake, cream cheese is the most important ingredient and, in fact, it's the ingredient that's the highest in quantity. It's also the foundation on which the quality of a cheesecake will rest on – the higher its quality, the better the cheesecake will be. The other ingredients are the baked graham cracker crust – other chefs also like using pulverized cookies like Oreos – and eggs, as well as desired toppings like whipped cream and sliced fresh fruits.

But cream cheese isn't necessarily a crucial ingredient in all types of cheesecakes – it's the most important only in the New York version. Across the globe, cheesecake recipes abound so much so that what may be considered cheesecake in Japan may not be necessarily so in Germany and the United States. The main differences in the wide range of cheesecakes lie in the type of cheese, crust and thickener used as well as the cooking method (i.e., baked or no-bake).

In Italy, for example, the cheese used is either ricotta or mascarpone with eggs as the thickener; while it's also baked, it often doesn't have a crust. In Germany, quark cheese (i.e., made with soured milk and with a flavor profile similar to Greek yogurt) is used over a pastry crust; the cheesecake isn't baked. In the United Kingdom, the filling is a mix of heavy cream and cream cheese, which may or may not be thickened with gelatin, and the cheesecake isn't baked; the crust itself is usually crushed digestive biscuits or any other favorite cookie.

No matter which type of cheesecake you prefer, you will agree that we have much to thank for because it's definitely one of the best desserts we have so far!

<!-comments-button-->