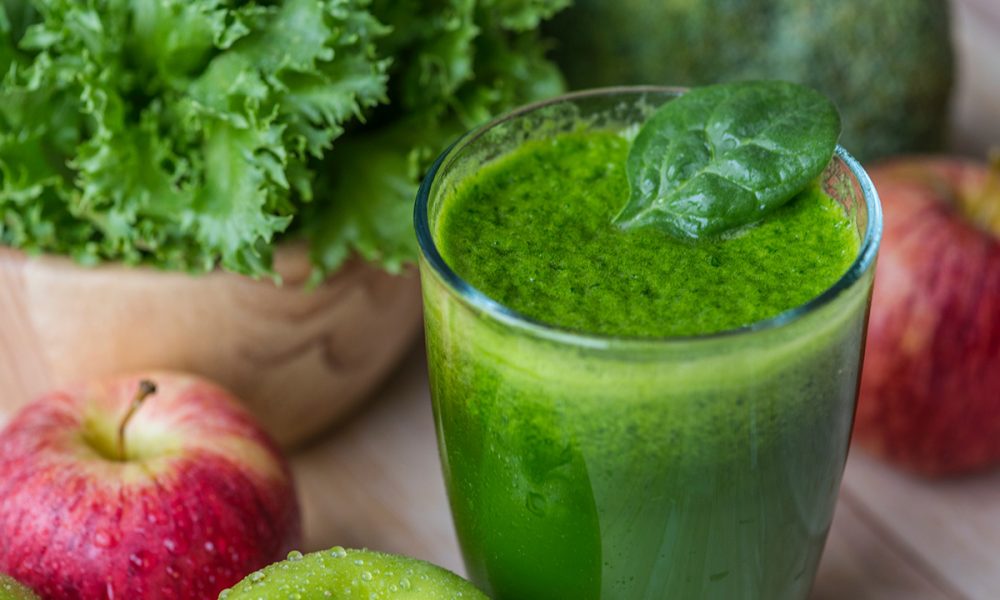 A three-day juice cleansing program from Juice Press is a detox diet that provides a wide range of health benefits, thus, its increasing popularity. But it has its ups and downs, too, partly due to the fact that only fruit and vegetable juices are consumed during the duration of the detox diet.
Here, we will take a look at these ups and downs that are common among people on the juice cleansing program. You can use the information to determine whether the juice cleansing program will work for you, as well as help you choose the best one (e.g., 3-day or 5-day juice cleanse).
Appetite, Metabolism and Weight Loss
Juicing will not shrink your stomach even though it seems that way. But it will temporarily ease, if not eliminate, your need to eat for comfort or to stress eat several days after the juice cleanse program has been completed. You will feel more satisfied even with less food on your stomach than before.
Up: Your appetite will be reduced, a benefit when you're in need of a psychological boost to stop your destructive eating behavior.
Did you know that water – plenty of it, in fact – is locked up in your muscles alongside glycogen? But when you're on a juice cleanse, a low-calorie diet, your body will use up its glycogen stores and lose the water weight in the process. You will feel less bloated and heavy as a result.
Down: The water weight loss is temporary, however. You will regain water weight when you return to your normal diet so it's always a good idea to adopt other effective anti-bloating strategies.
Juicing isn't recommended as a long-term weight loss and weight management program because of its limitations. For one thing, it is a restrictive diet since only fruit and vegetable juices are consumed. At some point, you will crave solid food and your body will need the nutrients from other non-juice food sources, such as meats and dairy.
For another thing, it is a low-calorie diet. In many cases, a person on a juice cleanse gets only 1,200 calories while a normal person requires higher amounts, as high as 2,500 calories per day. Plus, there's also the fact that the juice cleanse diet doesn't provide the required amounts of proteins, fats and carbs for most people.
Up: The low-calorie diet can work for many people, especially those who are overweight. It's also a good idea for people who still want the nutrients from fruits and vegetables for a healthy body without the added calories.
Physical Energy and Cold Sensitivity

With reduced calorie intake, you will likely experience reduced levels of physical energy and mental alertness. You may be unable to perform your everyday activities with as much energy and concentration as you did before the juice cleanse.

But since it's only for a few days and your body will be rid of its toxins, this is a minor inconvenience. You can schedule your three-day cleanse, for example, on a Friday so that your lower energy level will not have as much impact on your life. You can use the three-day program to rest your mind and body from the hustle and bustle of modern life.

Up: But you will still have bursts of energy, thanks to the hydration and quick-absorbing carbohydrates in the juices. You can perform more strenuous activities during these bursts of energy, if you want.

Keep in mind that you will be more sensitive to cold temperatures when you're on a juice cleanse program. You should then avoid doing it during the fall and winter seasons for obvious reasons. You will also likely reach for a hot tea than for a cold pressed juice when it's 20 degrees outside.

Up: Juice cleanses are a great way to achieve a summer bikini-ready body. The refreshing taste of the cold pressed juice will not only quench your thirst but make you lose the water weight, too.

There are also other things that make juice cleanse what it is. A few of these include the following.

Up: You will also like it that your skin becomes more radiant after a juice cleanse diet. This is because the toxins in your body are being eliminated and your skin is proof of it. Just don't be on a juice cleanse diet for more than the recommended period since a low-calorie diet can cause the skin to dry out and, thus, age quicker.

Up: You can eliminate wheat, gluten, fermented foods, and dairy from your diet. These can be the source of your health issues so eliminating them from your diet can mean better health.

Down: You may experience the symptoms of caffeine withdrawal. This is true even when you aren't a heavy coffee drinker. Then again, if you're cutting down on caffeine consumption, then being on a juice cleanse diet is a blessing.

In conclusion, we highly recommend a juice cleanse diet for people who want to be healthier.  But don't just drink juices from any store or make your own juicing plan – you have to be on a plan that has been approved by nutritionists and you can get it at Juice Press!

<!-comments-button-->