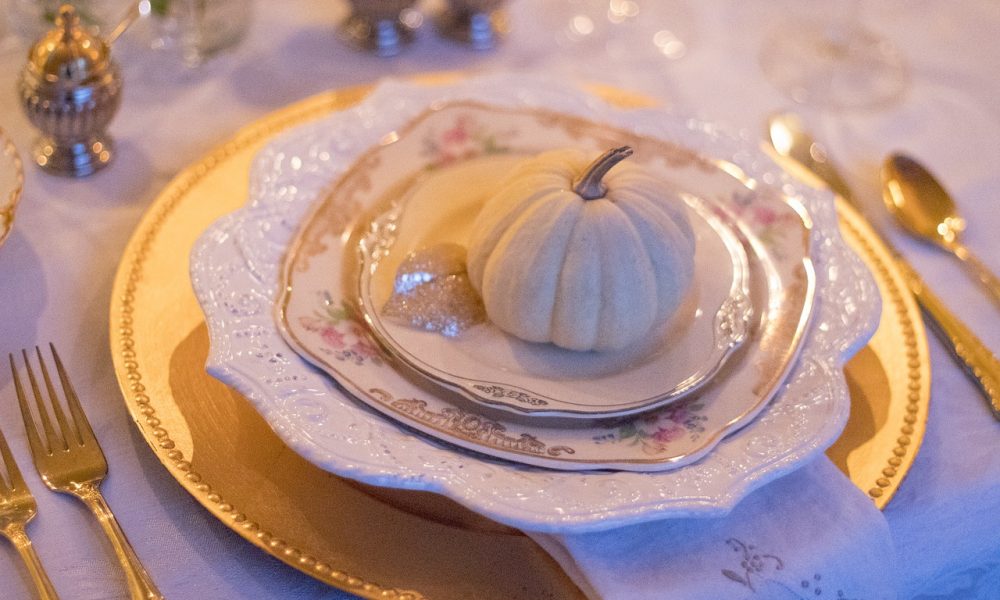 No matter how relatable some celebrities are, the fact of the matter is, they're not really like us, at all. Just one look at their credit card statements and you'll know just how different they can be with the large sums of money they make. Their purchases will astound you but the amount they usually spend on food tends to be the most shocking of all.
While it's normal for a lot of celebrities to pay a lot for food since they usually have an entourage to take care of, some celebs just really go way over the top when it comes to their food costs. In this regard, even though many of us are willing to spend extra on food, we still won't be able to relate totally with the celebs with astounding food bills.
Curious who spends a lot of dough on food? Here are some of the celebrities that were outed to have spent thousands of dollars on meals:
Beyoncé
This shouldn't come as a surprise since she's the Queen of the Beyhive but spending $7500 a month for a live-in chef is still a bit surprising. It wasn't clear if the actual food was included in that amount but it was also rumored that her dietitian costs her $4000 a month.
It shouldn't be too surprising if she spends more on food because once in 2013, she racked up a bill of £1,500 at a chicken chain. While it's for her entire entourage, we feel like it's not too far off from the amount of money she and her hubby spends when dining out.
These figures came out years ago so there's also a good chance that it even shot up after having Blue Ivy, Rumi, and Sir. To be honest, we won't be surprised if she spends more than $10k on food
Kendall Jenner
It has recently been reported that the supermodel has racked up to $10k of orders on Postmates since 2015. It's not a lot considering that this is an accumulated amount that covers four years of patronage. However, when parsed to individual purchases, it can still be said that the Jenner beauty is willing to spend a lot on deliveries.
Her biggest purchase? A $588.77 bill from Matsuhisa, one of the fanciest sushi joints in Beverly Hills. It's actually one of the Kardashian family's favorites so it wasn't surprising to see her make multiple orders from there. Her total purchases from this restaurant alone amount to $1219.
Other purchases from her Postmates account are more modest and relatable, however. It seems like she favored Sweetgreen and Chestnut Street Philly Bagels among other things.
While these purchases don't really say everything about Jenner's food expenses, it's still easy to see that she's not one to shy away from spending money on fancy food. With all of her paparazzi sightings outside upscale eateries, there's a really good chance that she spends way more dining out than getting deliveries in her manse.
Kevin O'Leary
The Shark Tank judge is said to spend an average of $1000 per day on food. At face value, it's not too shocking until you realize that it's a per day figure. Now that sure is a lot of money to spend on food on a daily basis.
In his defense, O'Leary states that he racks up a massive tab because he often does business at restaurants. He also always picks up the bill, so he ends up spending a large amount of money on food. He even said that once he spent $200 on breakfast which sure is a lot.
Considering that he operates in New York, it's also easier to see how he manages to spend as much money on food. A quick look at French Laundry's menu will tell you that high-end diners can seriously get pricey. And if he's dining with a large group, his bill will surely be in the 4-digit range from just a few appetizers.
Johnny Depp
Despite being one of the most prolific actors today, how Johnny Depp chooses to spend his money is still very shocking for regular folks. During his legal dispute with his management company, it has been revealed that the actor has been spending his earnings in excessive ways that mere mortals won't even imagine doing themselves. He's bought villages and islands and has 14 fully furnished residences for starters. He also maintains a large staff size and security team, as well as a private jet.

But what really blew us away is his monthly spending on wine. It has been reported that he spends $20k on wine alone and that's pretty insane. We have to ask, just how fancy are the wines he's drinking? And how much does he spend on food? We can only assume that they're just as luxurious and expensive because it doesn't seem like he's going to pair an expensive liquor with a microwavable meal, right?

<!-comments-button-->