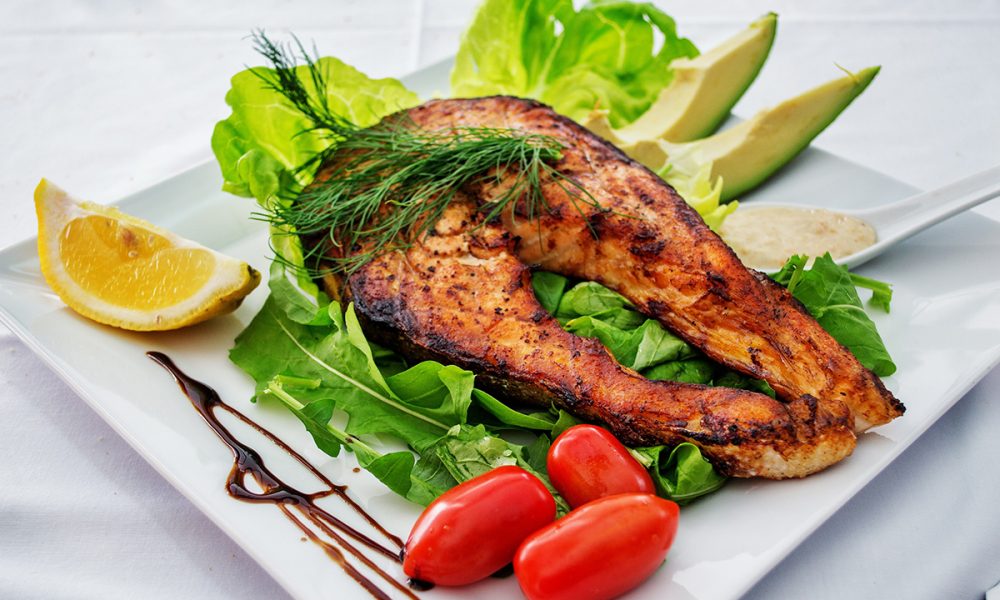 Wouldn't it be nice if restaurants carry the name of their specialties? A lot of brands already do this, so they offer better recall whenever folks crave for something specific. Lots of people definitely go to the Cheesecake Factory when craving for some tasty cheesecakes. Red Lobster and Joe's Crab Shack also automatically draws in those who want to feast on some shellfish. It makes choosing a dining destination simpler and more straightforward.
This is a fairly common practice for those who came up with a specific specialty in mind and pushed on highlighting their key dish or ingredient. However, the idea doesn't really seem to work for everyone. Some eateries are named after one item but are actually famous for another menu item. It's an interesting thing and really shows how you can never predict what can happen.
If you're curious which restaurants have experienced this fate, here's a list of a few places that are not named after the items they're famous for.
Waffle House
It's pretty much the definition of comfort food by lots of folks, especially now that you can order it in various ways. You can have it smothered, chunked, covered, diced, and a myriad of other ways more.
As an institution, everyone knows that the Waffle House is famous for their hash browns. There's something in it that makes it so delectable and enjoyable, no matter what the time of day is. 
However, they got their name from their best selling item, the waffle. While the hash browns here are something else, it doesn't mean that their waffles pale in comparison. They're also quite good and lots of people love the waffles that they eat them all day long. Paired with lots of other classic dishes and priced very affordably, these waffles are certainly the definition of comfort food for many.
Cheddar's
Cheddar's is not exactly named after a dish or a particular ingredient but you might still think that they offer cheesy dishes left and right. Maybe their grilled cheese sandwich has a special recipe or they have a mean macaroni and cheddar cheese? Besides, the name they have is from a popular kind of dairy product so it should be assumed that they have something to do with cheese, right? 
Wrong. Their name was from a group of schoolchildren that the owners asked for some opinions. Cheddar's had the most votes, so they went for it.
While the restaurant has quite a tasty grilled cheese sandwich on their menu, Cheddar's don't really specialize in cheese-based items. As their whole name suggests, Cheddar's Scratch Kitchen is more about making food from scratch. They don't really promise spectacular items but they guarantee that what they offer is made fresh and from real ingredients as they make them from scratch in stores.
Chili's
This Tex-Mex chain got its name after the founder, Larry Lavine, witnessed a chili cookoff in 1967. He was inspired to develop his own chili recipe and then sell it afterwards. They named the restaurant Chili's to highlight that they sell a special chili dish.
However, their chili is actually not the most popular thing in their menu. In fact, lots of people look up whether they offer the dish. They're best known for their fajitas and baby back ribs as these two items are some of their bestsellers.
Many attribute the fame of the chain to the fajitas as they popularized the traditional dish. When they first started serving it in the 1980s, the 'fajita effect' was born. It was a chain reaction to someone ordering fajitas as other tables will follow suit after hearing the sizzling of the hot plate when it's delivered to the table.
They're also popular for their baby back ribs. It's said that the total amount of ribs they serve in a year can span 20,000 miles – nearly enough to go around the globe.
Not much is said about their chili, however, but it's still on the menu and is labeled to be world famous.
Apparently, It's Not Always All in the Name
As our quick list above shows, it turns out that it's not always in the name. You can definitely enjoy other amazing items in a restaurant's menu even if they're named after just a single dish. So even if you're not feeling having whatever the restaurant is named after, you don't have to worry as you can still find a good option in most eateries' menu.
Our list also notes that if you're looking for something specific, you will need to go beyond the name sometimes. Don't dismiss certain restaurants just because they're not named after what you're craving for. They might still give you the most amazing meal even if they're not named after the dish you want to have.